Our Story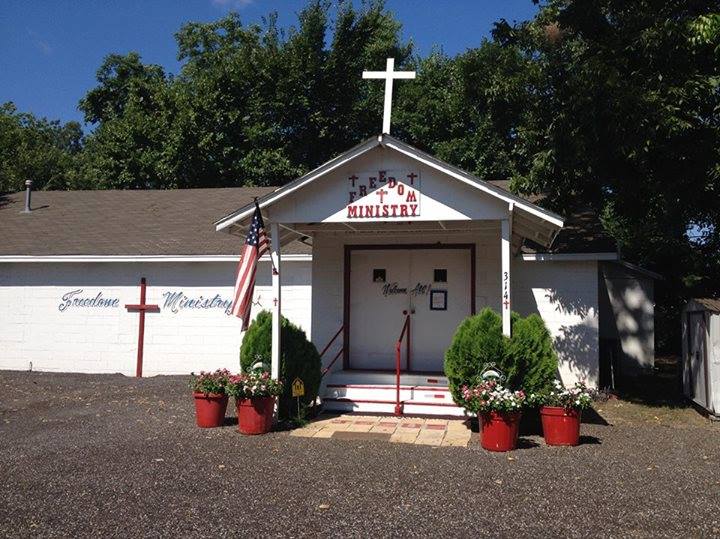 Pastor Sonny and Trish Moody were moved by the Holy Spirit to begin Freedom Ministry back in 1998. It began in a small building on S. 65th West Avenue and Charles Page Boulevard. The building was a one room block structure that was used as a storefront on weekdays and as a church on Sunday.
Merchandise tables and displays would be pushed to the walls to make a tight room for up to fifty attendees at a church service. The first service was September 17th 1998.
The church is now located at 314 Broad St, Sand Springs, OK 74063. It is right behind the Sand Springs Walmart. The church was remodeled in 2020. The old pews were taken out and new chairs and carpet were added. New lighting, large screen TVs and a fresh coat of paint made a complete redo of God's House of worship.
We welcome you to come worship Christ our Lord with us.