Leadership & Staff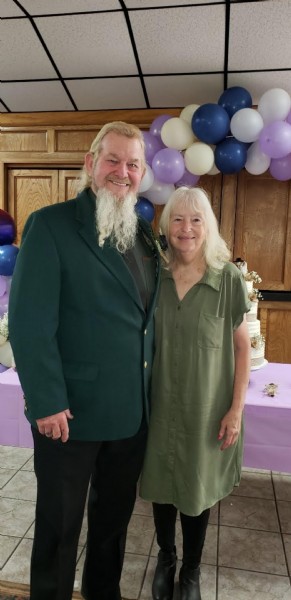 Our Pastors are Sonny and Trish Moody.
Before being saved by the blood of Jesus, Sonny had been kicked out of every bar on the west side along Charles Page Boulevard. A mean drunk and drug addict, Sonny was known for fighting at the drop of a hat. He kept a bottle in his lunch box to sneak a drink every chance he could. He was very angry towards Christians often flipping them off when they shared Jesus with him.
Trish gave her heart to Jesus and Sonny followed. The Love of Jesus took away the drinks, drugs and anger and gave him a heart of Jesus's love. You wouldn't believe this man who now helps feed the homeless and loves the brokenhearted is the same man. He has been known to make a trip to the store for someone out on the street who has no shoes and springing the cost for a motel room out of his own pocket. Sonny and Trish minister in God's love together.
In 2001, Sonny was diagnosed with cancer. He had a praying doctor who was doing the surgery on him. They prayed that Sonny would be completely healed. On September 11, 2001 during surgery, the doctor confirmed there was no sign of cancer and Sonny was completely healed. The doctor was so overwhelmed by Sonny's healing, he became a missionary.
God saves and heals! Come and see what Jesus can do for you!